An Employment Toolkit for Job Seekers with Autism
Many thanks to our friends at Ready Job -- specifically, Ms. Erica Francis, for allowing us to share this content to assist job seeking autistic adults to achieve their truest selves -- perhaps in one of our administrative, clinical or leadership positions!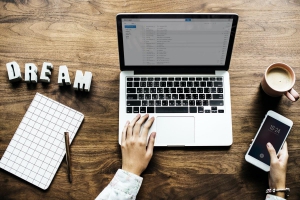 For individuals on the autism spectrum, finding and keeping a job can seem challenging, especially given that 85 percent of adults with autism don't have a job or are underemployed.

Fortunately, with the right tools, tips, and support, you can find the right job for you and turn it into a success. As you navigate the job search, use the following employment toolkit as your guide.
Getting Started
Free Career Aptitude and Career Assessment Tests
31 Great Jobs for Autistic People in a Huge Range of Industries
Protections Against Employment Discrimination
CV and Resume Writing Tips for Job Candidates on the Autism Spectrum
Applying for Jobs
Get Assistance With Your Job Search
27 Companies Who Hire Adults With Autism (*make that 28, counting ATS!)

Where to Search and Apply for Jobs Online
Interviewing for a Job
Autism Interview Tips for Job Seekers
Handling Disability Disclosure When Applying For Work
Tips to Help You Sell Your Soft Skills During an Interview
Making Your New Job a Success
Tips and Tricks for Successful Telecommuting
Designing a Home Office to Fit Your Lifestyle
9 Simple Ways to Deal With Stress at Work
Do you have a link, or tip or suggestion for this page? Please reach out to us and share!