The Center for Learning and Belonging
At The Center for Learning and Belonging (CLB; formerly His Precious Angels Daycare), we know that the early years are important for laying the foundation for a child's future.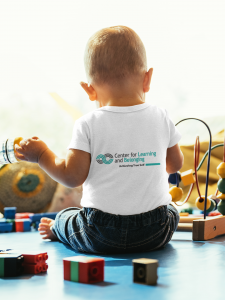 We support a child in many ways, including:

Physically - We do all we can to ensure your child is safe and comfortable. We have different areas of play so that fine and gross motor skills are developed.
Mentally - We not only teach academics, but we also teach life-long skills. We prepare all children for success in school.

Emotionally - We help children learn about their feelings and how to express them in positive ways. We give ample encouragement to build their self-esteem. Hugs are free!
Socially - We provide dress up and role playing materials, encourage imagination, and foster development of language skills. Children will participate in free play that covers all subject areas, strengthens communication, and develops team skills.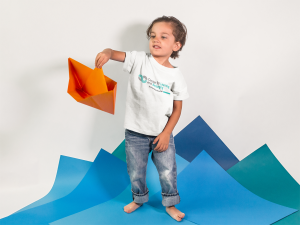 We follow Pennsylvania's Learning Standards:
According to the Pennsylvania Department of Education, Pennsylvania's Learning Standards for Early Childhood are research-based according to age and development, and form the foundation for curriculum, assessment, instruction, and intervention within early care and educational programs.
We at CLB adhere to these state regulations. Outlined below is an overview of the types of learning activities your child will be exposed to.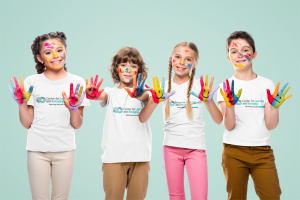 The standards cover seven areas of learning, starting in the infant room and carrying into the elementary grades as well:
Circle Time - Children will learn about colors, shapes, numbers, letters and their sounds, the calendar, the seasons (e.g. weather, time, etc.), emotions, home address, spatial concepts (e.g. up, down, left, right), manners, as well as being helpful to others.
Story Time - Stories will be read on a daily basis. Older children will also be encouraged to read independently and create their own. A Bible story is also read each day.
Music - Children will have the opportunity to listen to music, march, dance, use instruments and sing songs as well as participate in finger plays.
Video - Educational movies and sing-a-longs will routinely be shared to provide learning enrichment This activity will not exceed one hour per day.
Cooking - Children will have opportunities to learn about cooking. This encourages healthy eating habits as well as teaches basic math and language skills.
Nature & Science - Children will be encouraged to learn about science through exploration of their local environments.
Outdoor Play - CLB has an enclosed outdoor play area, where children are encouraged to climb, slide, use their imagination, play in the sand box, and create art with sidewalk chalk. We have balls, bubbles, and other various games available for outdoor play.
Indoor Play - Imagination is an important part of child development. We encourage all forms of constructive play, including but not limited to dress up, doll play, trucks/cars, blocks, balls, puzzles, games, and much more.
Arts & Crafts - CLB provides children with opportunities for creativity through activities with play dough, collages, stamps, painting, drawing, coloring, and more. These types of activities foster thinking, feeling, relating, and coordinating skills.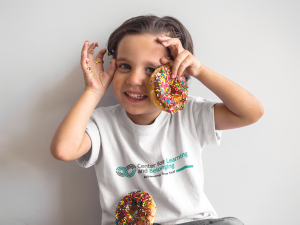 CLB is located next door to the ATS Center for Achievement, specifically at 1001 Pennsylvania Avenue in Irwin, Pennsylvania. To learn more about our daycare center or to express interest in enrollment, please send an email to clb@achievingtrueself.com or call 866-287-2036.