The ATS Centers for Achievement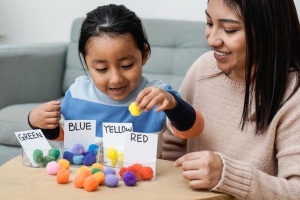 Located in downtown Irwin, Pennsylvania and Hagerstown, Maryland, our centers are a hub for many services, including Applied Behavior Analysis and more. We will continue to build upon the current supports we already have available to give these communities a comprehensive center for individuals with autism, behavioral health challenges, intellectual disabilities, and/or other learning differences.
---
Additional services to be added to our centers in the future may include and are not limited to:
Site-based Applied Behavior Analysis programming, including Functional Analysis assessments
Parent-Child Interaction Therapy (PCIT)
Teacher-Child Interaction Training (TCIT)
Occupational Therapy
Speech Therapy
Vocational Training
Social Skills Opportunities
Home and Community Based Waiver Services (HCBS) (*funded by Medicaid in Pennsylvania)
---
Our Hagerstown location is currently developing a program for early learners. Early intervention programming is driven by the principles of Applied Behavior Analysis (ABA) for young children diagnosed with an autism spectrum disorder. The program has two timeslots, 8am-12pm and 1pm-5pm, that focuses on communication, life, social, and readiness skills. Social skills groups will be formed with matched peers that focus on interaction with one another. Sessions are delivered by Registered Behavior Technicians (RBT) and overseen by Board Certified Behavior Analysts (BCBA).
---
There is a lot more in store for ATS, including the development of additional ATS Centers for Achievement across the states we currently serve, and beyond. As the fun photo suggests, WE ARE HIRING! We "#hiretoretire" at Achieving True Self, and we like to say that applicants should "grab your (their) shades, because the future here is bright!" Learn about ALL of our opportunities by visiting our employment page! While you're there, be sure to watch our video if you've never seen it, and learn about the ATS difference.
---